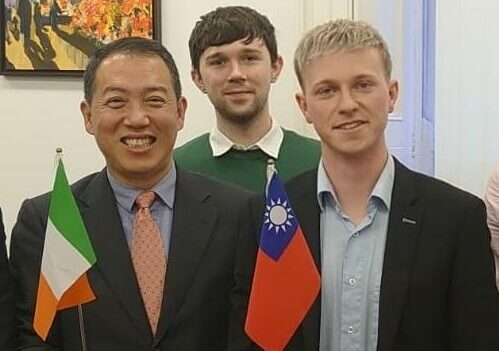 The Irish Government should support Taiwan's participation in the International Civil Aviation Organization (ICAO), according to Young Fine Gael (YFG).
YFG has called on the Irish Government to voice its support for the Taiwanese Government's push for the Civil Aeronautics Administration (Taiwan CAA) to be granted membership of the ICAO.
YFG International Secretary Eoin Scarlett stated, "Since 1971 the Taiwan CAA has been excluded from the ICAO for fear of angering the People's Republic of China (PRC).
"This political bullying by the PRC is not only unacceptable, it is also undermining aviation safety in the Taipei Flight Information Region (FIR) for which the Taiwan CAA is responsible.
"This month, the 41st assembly of the ICAO will take place, with the theme of Reconnecting the World. The Irish Government, joined by other EU governments, should push for Taiwan to be reconnected to the aviation world.
"The absurd situation whereby the Taiwan CAA is only able to get information on ICAO standards through indirect channels cannot be allowed continue. This is putting the over 70 million passengers who travel through Taiwan's airspace every year at risk", Scarlett concluded.
YFG President Art O'Mahony commented, "China's recent reckless exercises around Taiwan highlight more than ever why Taiwan needs to be allowed participate in the ICAO.
"The numerous Chinese warplanes that flew into Taiwan's air defence zone unannounced were a threat to civilian aviation. In order to avoid an accident in the future, or incident that China could use to justify military aggression, the Taiwan CAA needs to be allowed full access to the ICAO.
"YFG would like to see the Irish Government lead a pressure campaign this month to ensure Taiwan is admitted to the ICAO before its assembly. Fear of angering China is no excuse", O'Mahony concluded.