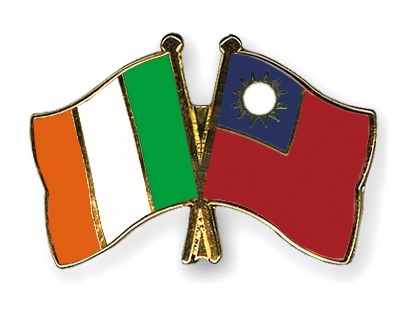 Following a meeting with the Taiwanese Permanent Representative to Ireland yesterday (Tuesday, 20th October), the Young Fine Gael International Committee has called on the Irish Government to follow the European Union and a number of our fellow Member States by formally establishing a representative office in Taipei.
During the meeting with Representative Pierre Tzu-pao Yang, a wide-ranging discussion was held on Ireland's relationship with Taiwan, foreign policy matters and the Republic of China's response to the COVID-19 pandemic. Mr. Yang noted the absence of an Ireland representative office in Taiwan as disappointing, and that the Irish Government should open a diplomatic office in Taipei, the capital of the worlds 21st largest economy with a GDP of $605 billion – and one of the freest and most democratic countries in the region.
The Committee believes that Ireland and Taiwan can foster closer social, cultural and economic ties between our two nations. Furthermore, it believes that the Industrial Development Authority (IDA) should seek to create links with Taiwanese companies in order to increase trade and economic opportunities between our two countries.
A discussion was also held around the recent heightened tensions between Taiwan and China, and the major security challenges posed to the people of Taiwan and their Government. The Committee stated its firm position that China's increasingly aggressive policies and rhetoric towards Taiwan is a serious concern for the international community.
We in Ireland must be stronger in our support to fellow liberal democracies like Taiwan in the face of rising authoritarianism.
ENDS