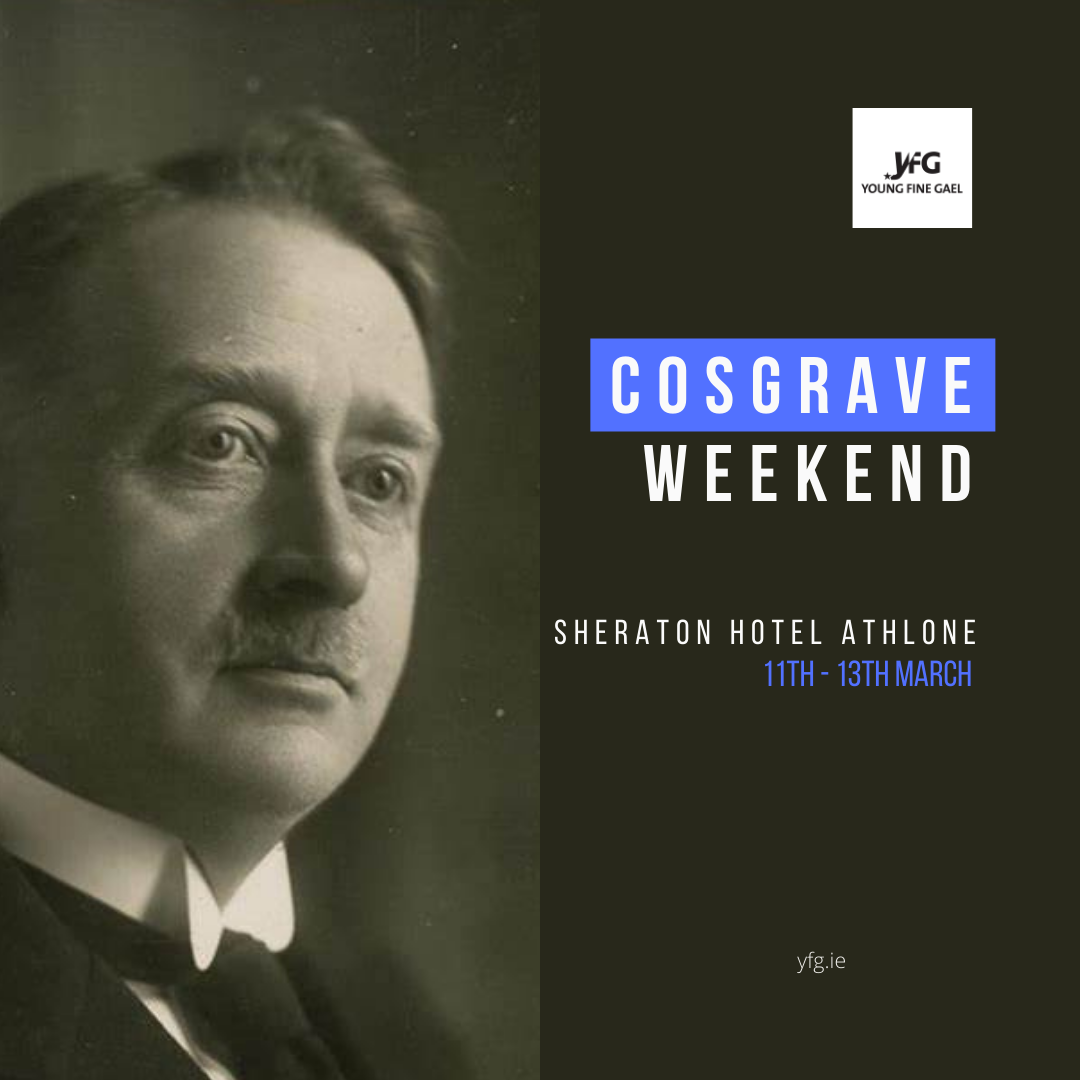 Registration for the YFG Cosgrave Weekend is open! The event will take place from 11th-13th March at the Sheraton Hotel, Athlone.
The weekend promises to be a fun event for YFG members to catch up in person, hear from expert guest speakers and participate in a think-in.
There are special delegate room prices available for those who intend to stay over.
For queries, please contact aoife@finegael.com